The Journey Begins: Thanks for joining me.
Welcome. I  started this journey while completing the Build Your Blog Bootcamp Ruth Soukup was running on Facebook. Through that bootcamp I met a lot of wonderful writers and have been very inspired by them all.
I started blogging in hopes of using my words and experiences to help someone else.  If you don't see anything here of interest yet please give me a second chance. This is a work in progress and there is a lot yet to come.
The topics that I feel drawn to share more about are the experiences with mental illness, Chronic health issues as well as parenting and loving someone with mental illness or developmental delays.  The mental health struggles of todays children and youth is really breaking my heart.
  Topics that I would like to write about  things I enjoy include homesteading, essential oils, herbs, simple living, money saving, crafts and more. Yes homesteading means probably more about crazy chicken lady stuff than how to bake bread from scratch.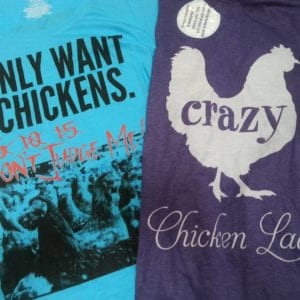 I am trying hard to improve my skills in the kitchen by making more from scratch but I feel like my cooking posts would end up on Worst Cooks In America or something. LOL.
Follow along in the journey here  and let me know what you would like to see for upcoming content. Don't forget to subscribe to my newsletter. I will be soon posting some upcoming freebies that I am creating.
Other places you can find and follow me:
Facebook Homestead page
Good company in a journey makes the way seem shorter. — Izaak Walton