April A to Z   Letter B~ Books and Baby Birds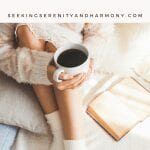 Day 2 of the April A to Z challenge for 2021 is letter B. I am writing about Books and Baby Birds today. 
Books!!
In 2020 In addition to the annual Goodreads reading challenge I joined a couple of Cozy mystery reading challenges.
This year 2021 the only reading challenge I am signed up for is the annual Goodreads Challenge. Whoops I see that even though I have been reading steadily I have not updated my Goodreads challenge page to reflect that. I have had several authors reaching out to me asking me to read and review books and I fell behind in my reading and reviewing commitments. I am mostly focusing on reading books I have promised authors I'd read and review before I take on any reading for fun on my own. 
I enjoy discovering new books no matter the genre so I have plenty of reading material to keep me occupied for awhile. The reading isn't so hard, Its the putting the reviews out there and feeling like I have not done the books justice. 
For some of the previous reading posts I have done you can search 'categories' and type in Book or Review or Reading and see what posts I've done about the topic previously.  There is one memoir that stand out to me from last years reading.  The Long Tail of Trauma it really helped see how the cycle of trauma and mental health issues are passed down from generation to generation. It was quite eye opening and thought provoking. 
(2021)  Falling In Love With Gods Word 
(2021) Love At First by Kate Clayborn 
(2020) Kiss of Salt 
(2020) Love Lettering by Kate Clayborn
The Hand Lettering Workbook by Kammarada
I will be posting more about my Cozy Mysteries I've enjoyed soon.  If you love reading come back and check that post out! 
currently Reading
The Cozy Bite Size Bakery Mysteries
To Read Soon for my book club
The Business of Botanicals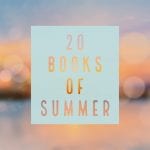 Baby Birds 
We  have two older chicks named Cream and Sugar. Then I have 4 babies that hatched that a neighbor is taking. This weekend so far we have had 6 baby chicks hatch. One of them was not strong enough to make it.  In a few weeks we have chicks coming for a 4H Chicken to Kitchen 4H poultry project to help a local food pantry.  So far we haven't had any luck with our duck eggs hatching yet this year but spring isn't over yet and the male to female ratio is good so there should be some fertile ones.    I love seeing the baby wild birds appearing in my yard as they are leaving the nest and learning to fly.