Currently August 2020
Currently August choosing, consuming, enjoying, ordering, remembering
What we are Choosing, Consuming, Enjoying, Ordering and Remembering.
Currently August Linkup with http://www.anneinresidence.com/ 
Choosing ~ No we aren't choosing a dog right now. We actually are choosing to wait on getting another dog. That doesn't mean that there hasn't been plenty of discussion of what everyone's dream dog is.
I am choosing to try to live a more positive, intentional life. I have struggled a lot of my life with negative thinking and I am still trying to break that cycle. I find that once I let the negative thinking get a foothold it is way too easy to fall down that rabbit hole of depression.
Consuming~ Due to Celiac and Colitis I have to be very careful with my diet. Though when I need comfort more often than not I tend to turn to food. I have been consuming less candy and cola lately though. I am determined to decrease my sugar intake.    It was my birthday last weekend and my husband and youngest daughter surprised me with twin Maine lobsters.  That was a rare and delicious treat.
Consuming food that has not been contaminated with gluten is important to my health. In a house full of gluten eaters it is very hard to avoid their crumbs.
Enjoying~ I am enjoying the nights being a tiny bit cooler. The daytime air is just too hard for me to breathe outside.  I have to admit I am looking forward to fall days. Not so much looking forward to those following winter days though.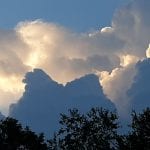 Enjoying natures beauty is something I am trying to do more and more of.
Ordering~ Thanks to the pandemic I have been doing more ordering online instead of the urge to run to the store for things. This means I am saving money with less impulsive spends and ordering pet and business supplies is a lot more convenient to go online and have it shipped to me. The savings in gas and my sanity is worth it.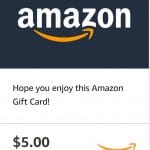 I use a lot of points rewards programs and turn them into Amazon gift cards so this also helps with the budget when I am ordering online.
Remembering The last few weeks my family has been remembering via pictures on Facebook my dear nephew who passed away last summer. I am also looking at my twins who just turned 18 and remembering when they were little this day seemed so far away. It seems it came in the blink of an eye. Don't blink as the song says You are going to miss this.  I wish I had blinked less and been more present in all of my childrens years. The days flew by too fast. Now I am experiencing the same fleeting years with my grandkids. It seems the first one was just born but just last week he had another birthday as a teenager.
Hop on over to Anne In Residence and read some more Currently August posts.
Previous currently Posts
Currently Today July 2020 Edition