August Chronic Voice Linkup
 I am linking up with the chronic voice community. We are writing about the prompts capturing, financing, controlling, exchanging and motivating. I spent a bit of time playing with graphics in Canva to try to express some of my thoughts via images. I am having trouble concentrating so finding words is difficult.
Capturing
I have been trying hard to capture the moments. The moments that I am feeling good. I am trying to capture a positive voice instead of spewing negative whining. I am trying to capture memories of those happy moments in life. All of this capturing is exhausting but it is not nearly as exhausting as the daily struggle with chronic fatigue and pain.
Financing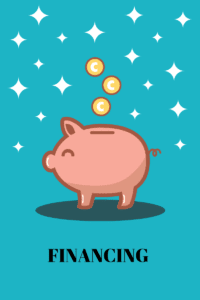 Financing is tough especially when you spent years of poor financial habits and are struggling to stay afloat and undo all of the damage that was done by accruing debt and spending carelessly. Add in surprise medical costs that come with chronic illness. I am trying very hard to learn to make and stick to a budget. It is exhausting brain work but I am not going to give up.
Controlling
Controlling the pain, Controlling the chaos of life. There are sometimes we tend to maybe try to be too controlling if we are a certain personality. Sometimes we need to just be able to have control over one little thing so we don't feel that our whole life is out of our control.
Exchanging
Exchanging…
I am working on exchanging some of my unhealthy habits for healthy ones. One example is working harder on my thinking positive instead of negative.  I am trying  to drink water instead of soda. Trying to be more controlling of my time so that I am not losing it to mindless activities.
Motivating
I am listening to my twins listen to their senior advisor speaking to the Senior class about motivation and how important it is to succeed.
Motivating is sometimes a big struggle for me. I have so many things I want to get done but finding the motivation is difficult due to the lack of energy and high pain level. So many days I feel like just doing nothing and then I feel guilty for not being more productive.
 ———-