Autumn In Wonderland: A Tale Of Two worlds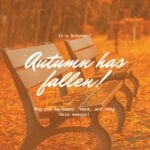 Out the window the colors are bright and beautiful. Shades of red, brown, yellow and orange. The summer heat has passed and the temperature is just right. Well except for that pesky early morning late night cold. The cold is a reminder of the coming white frozen wonderland.
You leave the house and go through the motions. You smile and chat with everyone as if everything is wonderful. Inside there is a battle going on. The world in your head and heart. Like you are living in two worlds. The voices or feelings that make you feel not good enough. The exhaustion of having to push yourself to get out of bed in the morning. The heaviness that hangs and blocks the joy out. Much like the clouds blocking the sun on a rainy day.
These are the two different worlds you are living in at the same time. The beautiful nature surrounding you. The husband and children you always dreamed of. Your number one goal to be wife and mother. Bonus now you might even be a Grammie.  So those heavy, cloudy, exhausting feelings make you feel guilty.
You feel you should not be feeling like this. You tell yourself you have so much to be grateful for. The pain in your head and weight on your chest that is due to the anxiety and stress.  Fighting to keep the darkness and depression at bay.
Daily you are like Alice's two worlds. One where everything is 'normal' and you wear your mask of happiness and fake it till you make it.  Inside you are like the winter days or Alice's unhappy  and scary places.
You need to hear this….
You ARE normal. Many others who you meet who seem happy and like they have it all under control. Well they are likely wearing masks just like you.
You are NOT alone.  The numbers of others who are feeling like you are might shock you.
It CAN get better.
If you feel the plane going down you need to put on your own oxygen mask first.
You need to find someone you feel safe sharing with and tell them you are struggling.
You need to prioritize your self care by getting sleep and eating healthy. Take time to do something you enjoy for you.   Restore your energy. Recharge your battery. The struggles will be much easier to deal with.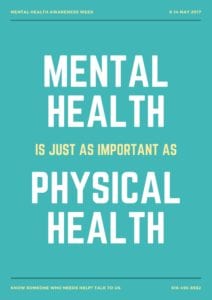 How to hold on for 1 more day : A List