an
Are you ready for Easter 2019? The Easter dinner groceries are bought and put away. Tomorrow we will be boiling and dying eggs for Easter morning.  Some of my eggs won't need dying thanks to my Easter Egger chickens.
Tomorrow I am going to boil eggs in my Instant-Pot for the first time. I have heard it said they are the best boiled eggs ever.
I will be trying this recipe from The Prairie Homestead.
When I was browsing pictures of dyed eggs I found so many ideas. I decided I wanted to share the roundup of Egg Dying posts.
The first post I found impressive was Martha Stewarts 50 egg decorating ideas found here.
Rachel Ray has 12 Insta-Worthy Egg Decorating Ideas that you can see here.
You have to check out the great post at thinkmakeshareblog.com .
Stop over at parentmap.com and check out their post of 20 ideas.
Worldmarket.com has a post titled Easter Eggs To Dye For.
I wish you a wonderful spring weekend.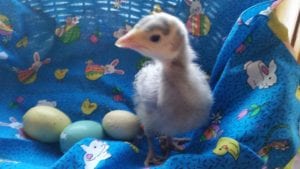 Look at these cute towels my mother gave me