A-Z Friday A Few of My Favorite Things
A~ Animals
B~ Do you like BLT's? I want to try this recipe of BLT pasta(will use gluten free pasta).
C~   Having a hard time deciding between these two gluten free dairy free coffee cake recipes. 1. This one and this one. When I need convenience and am craving one I do like this mix.
D~Delilah (Radio Personality)  , Dandelions. Put the two together.Delilah said in her most recent newsletter  "Dandelion's are EVERYWHERE, and a conversation about them was bound to spring up…  Did you know they were  brought to North American by Europeans, not as a weed to be eradicated, but as a food source rich in vitamins and minerals??? Apparently every part of a dandelion is edible; flower, leaf, and root? Would you try in them a salad, a stir fry, or a smoothie? If you do, let me know!"
Interestingly enough that same day I got an email from Homespun Seasonal Living with a homemade dandelion bread recipe.
E~ This Ellen DeGeneres Meme . I can hear my eldest daughters voice in my head as I type that I say in my head ME-Me.. and she says "Mom, Its said MEEEEEEM"
E~ Essential Oils~  essential oils 20 under 20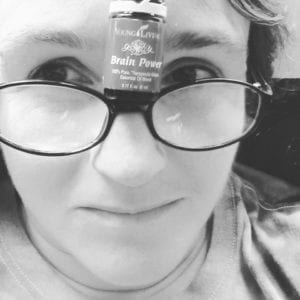 E~ Ear seeds a new natural remedy I am trying for my varying issues. You can read more about them at Livestrong.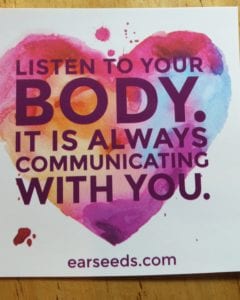 A-Z Continued
F ~ Fibromomblog posted on Facebook  and Instagram about her struggle with balancing pain and exercise. I can really relate to this.  My comment was "I get what you are saying. Today was my first day following through with my "exercise more" I totally understand what you mean. I tend to not move enough because I fear overdoing it. Then of course I get stiff and sore."
G~ Garlic. Yes It might make me stink but it keeps the vampires away. No really it is great for a myriad of things. It tastes good added to recipes, It is considered a natural health aide. You should try Pearls stuffed Olives with Garlic they are yummy.
H~ Hale Life~ I have followed Taylor since he first launched his blog. Following along I have learned so much about gluten free living and he always has giveaways and great information. The link I placed is to his humor page with a lot of great memes.
Ice cream~ Though it cant be just any ice cream. I have to avoid dairy and gluten. I can't decide if I like coconut milk ice cream or almond milk ice cream the best.
Kate  at Five minute friday is a linkup I have been enjoying participating in. Kate has been very welcoming.
L Laundry One Thing You Will Always Have
Laundry one thing you will always have… it will never leave you. Okay it is not something we enjoy. But you have to admit how nice a fresh warm from the dryer piece of clothing is on a cold winters day.
Stefanie at  Lexi loo, lily, Liam and Dylan too.   Since I started following her over 5 years ago through an online parenting group I was part of.  I have really enjoyed following and reading her blog. She recently had her 5th child and has changed her blog name to Our Five Ring Circus.  Check it out. She blogs about life without glossing it over. Watching Liam grow since his birth surprise diagnosis of Down Syndrome has been amazing.
Link Parties: We are linking  up with The Pin Junkie today
M Music Listening to: Journey Don't Stop Believin and Bon Jovi Livin On A Prayer.
O is for Odor control… I am thankful for natural odor neutralizers such as Coop N compost, Coop Control etc.. for the chicken coop. Also Essential oils such as Purification.  Simple orange peels can be repurposed into a nice cleaner. Who doesn't love a fresh lemon or orange citrus smell instead of those lovely bathroom or trash can odors?
Practice, Practice, Practice
P~ Practice was the word of the week in Last Minutes Five Minute Friday writing excercise.  "Practice makes perfect" "practice what you preach" Practice is good.
Quiz.. no I'm not really a lover of quiz's.  I just am patting myself on the back for getting 100% on my Youth Mental Health First Aid Kit prequiz. I still learned a lot of great stuff in the class though.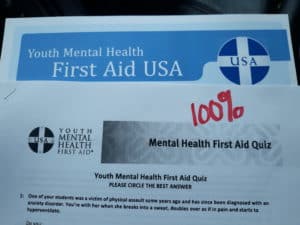 Reading. I love love love to read. It is nothing new. I always have loved it. Though I am currently struggling with a lot of vision issues that make reading difficult. I know I could have the computer read to me or borrow ebooks but I still miss holding that book in my hand and turning the pages.
Sleep. As a person with several chronic autoimmune diseases and sleep dysfunctions (sleep apnea, Periodic limb movement disorder). I never feel like I get enough sleep. It is scary when you find yourself struggling to stay awake during an important conversation or a meal. It is my reality. Some days are worse than others.
Time Never Enough Time
Time.. Who doesn't want more time??
Umbrellas on a rainy day. This doesn't have to be literal umbreallas.. "Let a smile be your umbrella" Sometimes someone smiling at me or a kind word from a stranger is the best umbrella.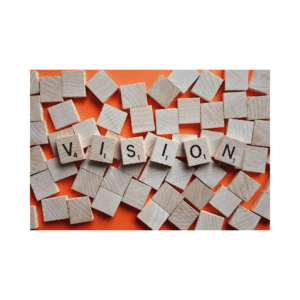 Vision.. I will be ever so thankful when I can buy that new pair of glasses. Have my neurology appt and find out what more can be done. I miss have decent vision. Also I miss having a pair of glasses that help me see clearer.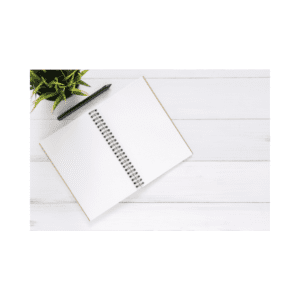 Writing I started writing regularly here in January. In April I was thrilled to be able to write a post on Maine for another blog. Please check it out here.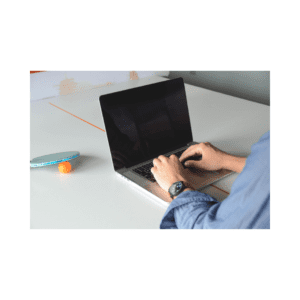 X um this one is tough.. xylophones are noisy and xrays yeah… I can't think of a good X word.
You!! You my readers. I am thankful you are here reading my blog and taking time to share with with others.
Zebras. Who doesn't like Zebras. I love horses and zebras are related to them and the black and white stripes have some symbolism to me that I just can't put into words at the moment.
I am linking up with Farm Fresh Tuesday. Come over and check it out
Updated: Guess What Just Launched??