Dandi-lions
Yes I know I spelled that wrong. I know it is spelled dandelion.  I was thinking about how I like the name which is made up of two words. Dandy and Lion.  I wondered also how much trouble this spelling of dropping the Y and putting the E in its place when combining the words causes trouble for kids just learning to spell it.
In an earlier post I started talking about dandelions. There are so many more recipes and uses for dandelions than I could have imagined. I decided it was worth giving them their own post on the blog.
Do you know the meaning of its name? Dandelion means "Lions tooth".  The symbolism stands for courage, pride, family and sun. The seeds symbolize fertility and wishes. Most people refer to it as an annoying weed. This flower  is resistant and determined to grow.  I think this symbolizes a lot of people who have overcome hard times.  It is  a good example of those struggling with chronic and invisible illness. They (or we) keep putting one foot in front of the other no matter what life or our health keeps trying to trip us up with.
Click the above photo and visit Grit & Grace on Facebook to join in a discussion about wishes.
Joybilee Farm has a great post filled with information on how to use them both for food and medicine.
Here is a compilation of some great informative posts. Thought provoking posts to recipe and craft posts.
Recipes
This one I can not wait to try to make myself Dandelion, Violet Lemonade
I also want to try this Gelatin and Candy. 
I love unfiltered raw honey. This recipe is infused with Dandelion root. I didn't use the root but I recently made some infused honey and vinegar with this weed/flower.
As I mentioned in my previous post I had never heard of Dandelion bread before Homespun Seasonal Living mentioned it in her newsletter.
These Lemon Bars look delish.
Shortbread Cookies and Macaroons 
I mentioned my favorite Dandelion based coffee replacement in this post. 
How about some Muffins to go along with it?
I came across a gummy recipe the other day.
Would you like a glass of Wine? Or perhaps some Dandelion Jelly?  I love tea.   Traditional Medicinals, Yogi Tea both have detox dandelion teas that are tasty.  Here is a link about the benefits of tea
I came across a dandelion gummy recipe the other day.
Personal Care Products
This one I really want to try Magnesium Lotion. I'd like to make it in a hard lotion bar since that is my new favorite way to use lotion.
Educational
Dandelion links for homestudy or homeschooling students nature studies
Arts & Crafts
Pretty Arts & Crafts 
Make A Wish Craft
Check out Joybilee Farms Pinterest board dedicated to this dandy flower.
Still want more? Look at all the results that popped up when I put the key word Dandelion in on Pinterest?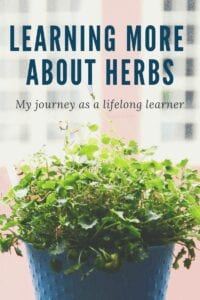 Are you interested in learning more about herbalism?
So you want to be an herbalist 
Goal: Learning more about Herbs
Learning More About Herbs: Resources
This offer has passed by but  Keep an eye out for more info.
I am linking up with Farm Fresh Tuesday. Come over and check it out
Updated 7/6/2019: I just discovered that my link up with Farm Fresh Tuesday led to this post being featured on Rockin  W Homestead. I encourage you to go on over and see what other great posts she has on her blog.