Fresh Start~ Refreshing My Focus
Seeking Serenity and Harmony ????Here to encourage you to live the life you dream of????Mentor you in finding the health & happiness you deserve
In an email From Leslie Carbone  " September is such a transitional month.  When I was a kid, I hated September, for one reason:  September meant going back to school, and I hated school.  Now I love September:  It means the beginning of autumn, cool temperatures and warm sweaters, pumpkin spice and apple cider, and–my favorite of all–changing leaves!" She included a nice quote about focusing on the beauty in life.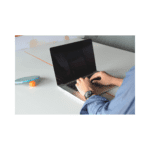 My experiences in life taught me a lot about the stigma of mental health issues. I went to college with the desire to be able to get a degree so that I could help others.  Truth is we can help others without a college degree.  Ways I help without my degree are doing what I can to help advocate for quality mental health care. I can work at breaking the stigma that keeps so many locked in shame and avoiding help.  Through my degree I have learned more about child development, psychology and it helps me in my role as a resource or foster parent. My goal with my blog is to spread awareness about mental health and help break the stigma.
Fresh Start Refreshing my focus 
Being a lifestyle blog these are the aspects of my life I will be posting about.
Mental Health~ Depression, Anxiety, Borderline Personality Disorder, PTSD due to trauma,
Chronic Illness   Gluten Free and Dairy free living
Homesteading, Poultry, Preserving Food
Herbs and Essential Oils
Books and Reading: I have always loved to read. I have been asked to read and review books and  I am also an Usborne Books and More independant consultant.
I won't be writing much about 'how to' or blogging resources. If I find something that I highly recommend I will add it to the resource section of the blog. My posts will mainly be about the above topics.
I will be throwing in some Affiliate Marketing and you may start seeing some ads in the side bar. Thanks to the roller coaster ride of 2020 I really have to start earning an income for my blog. I need to at least start earning enough to cover the expenses of hosting and domain. I had Grayson Bell clean up my links and I wish I had made that fix much sooner. It was quick and easy for me. Maybe I will also earn back that money I spent on UBGT ~ 2020 Ultimate Bundles Genius Bloggers Toolkit. I technically already have just in the benefits I've received from the bonus's. By the way even though it is the bloggers toolkit, several products can benefit anyone running their own business.
I participate in the blogging community by link ups, Giveaways and Gift Guides.  I welcome guest posters.