2020 Goals Plans Hopes and Dreams
I am working  on having a clear vision for 2020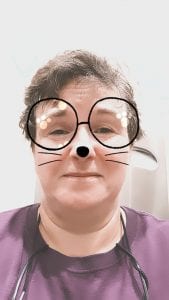 Recognition Days
January is National Hobby Month. I loved this display my library did.  One of my big hobbies I am working on as usual is my reading challenge. I would like to spend some time getting into some arts and crafts this winter as well. Instead of trying to learn a new hobby I am going to focus on completing my partially finished projects from years past.
Sunday January 19th is National Hug Day. Interestingly enough none of the teens wanted to celebrate it today. Plenty of free hugs from the preschooler though. She got Kindness award @ School recently.
Reading
2020 Goals for Reading  I am doing the #2020CozyChallenge
and I am also doing the annual Goodreads Challenge. 
One of the books I am reading is Love Lettering that I received free from SheSpeaks.com to read and review.
Goals & Productivity
I've been feeling very overwhelmed this year well it started last year or well maybe way before that. This year I am focusing on being less distracted, more mindful and prioritizing what needs to be done.
I am trying very hard to ignore those annoying extra open tabs. I like dropping things into a 'brain dump' on a page each day and not being stressed to 'have to remember later' then items that are not that days priorities can later be moved to the appropriate spot in my planner.
A few  ladies have helped me with organizing with trello. Cara Harvey's 15 Minute Formula ,Organize Your Life With Trello and Purpose Driven Mom Club.
Productivemama.com has also had some great resources. I use her work at home mom trello pack.
Homestead Goals/Plans for 2020
Meal Planning: More Meals From Scratch
Poultry: Chicks
To help me decide on my poultry planning this year I came across this great resource on a fellow homesteaders blog  https://farmingmybackyard.com/chicken-cheat-sheet/
Gardening: Seedlings  My teen son has been working on his green thumb with some house plants and it won't be long before I have to start figuring out which seedlings we need to start when. Thanks to some other homesteaders I have a great collection of resources to help me figure this out.
Current Giveaways
More Function Less Space Giveaway (Ends 2/18) Key Smart
I LOVE our Door Buddy: Giveaway Ends 2/18/2020
Linkups
I am linking up at https://www.unexplainedunderfootobjects.com/2020/01/family-homesteading-off-grid-blog-hop-49.html