I will be updating this page regularly as I find new resources & tools to keep you sane and Safe At Home during the Covid-19 pandemic.
Self Care Survival & Educational Resources & Tools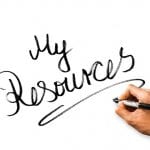 The safe at home survival bundle by Ultimate Bundles is no longer available at this time.
1. Learn how to teach your children from home (and what to do when they refuse to learn)
2. Discover 144 companies that are nearly always hiring work-from-home positions
3. Create a healthy technology plan for your family
4. Help your kids learn to draw with 200 tutorials
5. Discover what's undermining your productivity
6. Learn 64 ways you can be kinder to the planet
If you're looking for something to help you through this challenging time, you don't want to miss this!
https://seekingserenityandharmony.com/2020/04/07/safe-at-home-not-stuck-ultimate-bundles-stay-at-home-bundle/
https://www.realsimple.com/health/mind-mood/two-week-stress-less-plan
https://www.sierraclub.org/articles/2020/03/keeping-our-kids-curious-and-engaged-home
YWCA videos of so many things you can do
Online progamming by Childrens Museum of Maine 
Always A Honeymoon has a great list of ideas on her blog here.
Reading
https://www.bookbub.com/blog/cheap-good-ebook-deals-bestsellers
https://www.bookbub.com/blog/kristin-hannah-book-recommendations
Read Alouds
PODCASTS
https://homeschoolhideout.com/educational-youtube-channels/
Pinterest boards that have craft ideas
https://www.pinterest.com/SeekingSerenityandHarmony/crafty-diy-ideas-crafts-fun/
https://www.pinterest.com/SeekingSerenityandHarmony/easter-fun-food-craft-ideas/
https://www.pinterest.com/SeekingSerenityandHarmony/homeschooling-helps/
https://www.pinterest.com/SeekingSerenityandHarmony/kid-recipes-to-try-with-the-picky-eater/
https://www.pinterest.com/SeekingSerenityandHarmony/parenting/
https://www.pinterest.com/SeekingSerenityandHarmony/play-doh/
EARTH DAY Things To Do
virtual visits to national parks 
Rachel Sussman – The World's Oldest Living Things
Freebies
https://theholymess.com/free-shareable-christian-easter-pictures/
Coloring Pages
https://theholymess.com/holy-week-and-easter-kid-and-adult-coloring-pages/
Homeschooling helpers
https://homeschoolhideout.com/homeschool-with-curiositystream/
Educational Apps