I am an Amazon associate and will earn a small commission at no extra cost to you if you click through my link and make a purchase
Enrich Your Summer with Clean Vitamins!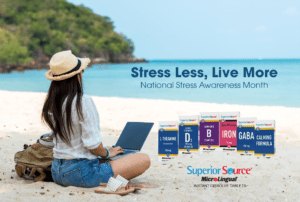 Are you feeling the  Summer Sizzle or does it  feel more like fizzle??!
This post about encouraging you to take care of your bodies by eating right, exercising, and working to prevent disease. Taking vitamin supplements can play a role in optimum health. I was recently gifted some Superior Source Vitamins to try and review.
Superior Source has a variety of natural vitamins that may aid in one's journey to better health.
Superior Source Vitamins has over 70 vitamins and supplements to aid your quest for a healthy lifestyle. These micro-tablets dissolve fast with no pills to swallow, or water needed. Clean. Pure and Simple — with NO ingredients you can't pronounce — just the way nature intended.
Superior Source Vitamins are available ONLINE on Amazon and Walmart.
Welcome to the superior source vitamins giveaway. This post was created in partnership with Superior Source. I was not financially compensated for this post but did receive a sample for review purposes. As always, all opinions are entirely my own.
Thank you for supporting the brands that support me!
Be The Lucky Winner To Take Home A Superior Source Vitamins Prize Pack Worth $75!
Don't Miss This Amazing Opportunity And Enter Now For Your Chance To Win.
Clean, pure and simple – the way nature intended!
NO chemicals, GMOs, preservatives, excessive binders, dyes, fillers, or artificial colors.
Fast dissolving for quick absorption.
NO pills to swallow or water needed!
Tiny Microlingual® tablets – easy to take.
Trusted brand – Made in the USA for over 50 years!
B12 / B6 •   Vitamin A   •   Vitamin D3   •   Vitamin C   •  Valerian Root
Ron Beckenfeld – CEO
For the Love of Family, a "Superior" Vitamin Was Created
As a young man Ron Beckenfeld, the owner of Superior Source Vitamins, was into fitness, always worked out, and wanted to stay healthy. So finding the right vitamins seemed like the perfect fit for him when deciding to go into business.Ron started selling vitamins out of the trunk of his car in 1964 and in 1969 he started Continental Vitamin Company; it became a life-long passion to establish a supplement company that cares about health.

In 1998 he started Superior Source MicroLingual® due to his concern about his father's Parkinson's condition.  "When my father developed Parkinson's, he already had a heart condition.  I realized he had problems swallowing traditional large tablets, which inspired me to find a way to help my dad and others who had similar problems swallowing the vitamins they needed."

"My dad had nitroglycerine tablets, which are very small and dissolve instantly, and he asked me why I couldn't make vitamins like these.  This was the "ah-ha!" moment that started the evolution of instant dissolving tablets, and Superior Source was born."

"I was also concerned about all the additives and excessive amount of other ingredients found in conventional vitamin tablets, so decided to create a vitamin that was small and pure where potency isn't lost in the high acid environment of the stomach."

Ron started with a B-12 quick-dissolving soft-molded tablet and continued to develop an entire line of clean and pure MicroLingual® instant dissolve tablets where users didn't have to worry about swallowing.

"So here I am 50+ years later, still passionate and profoundly providing people with vitamin tablets that are easy to take anywhere with no water necessary and absorbed quickly into their systems."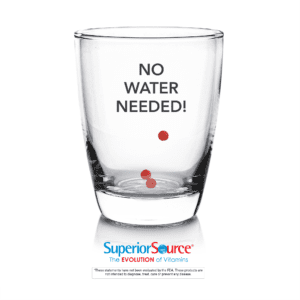 My review:
I found these so convenient because there is no water needed. Simply put under the tongue and let dissolve. I did note there is milk in them so be aware if you have a dairy allergy. In my opinion the taste wasn't bad and they are not loaded with sugar like your typical chewable or gummy vitamins. That makes these an even healthier option.  
What Makes Superior Source UNIQUE: They're Clean…Pure & Simple!
Superior Source Vitamins are MicroLingual® and dissolve on or under the tongue in seconds for quick absorption into the body – NO pills to swallow or water needed! They use only clean ingredients – the way nature intended!
Walmart.comand Amazon have Partnered with Superior Source to Offer Their Best-Selling Vitamins!
SSV Amazon Landing Page Sale Link: https://bit.ly/SSVInfJul23
#SuperiorSourceVitamins, #Microlingual, #InstantDissolveTablets  @SuperiorSource
Enrich Your Summer with Clean Vitamins! 
• Enter to win your own package of : Vitamin B12/B6  •  Vitamin D3  •  Vitamin C  •  Vitamin A  •  Valerian Root