This page contains affiliate links, which means I may receive a commission if you click a link and purchase something I have recommended. Clicking on the link will not cost you anything extra!
Shop Simpler
23 and Me  50 dollars off one Health & Ancestry Test normally 199.00 

Crafts 4 Rescues Use code HARMONY for 10% off
www.creativefabrica.com
Etsy.com The Harmony Collection ~  (SOLD OUT)  Dog shampoo, Paw Balm and Salve.
IBotta referal code
SRECYHH
My Idea Lists on Amazon
InMagine Lab Black Friday 20% Off Coupon Code BLACKFRIYAY  11/27- 12/30
Living Well Get 5.00 off your first planner purchase when you buy through this link for your Living Well Planner.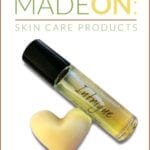 Petals and Tails
Poshmark  @ SeekingSerenityandHarmony's Closet   We have Womens & Childrens clothing, Dog accessories and wall art for sale.
Puro Skin Care Co
Support my friend Kat and purchase quality skin care Rodan & FIelds 
Serenity Place (not affiliated) Leggings, Cool socks, CBD and more…