Seeking Serenity and Harmony A-Z Blog Post April 2019
Today is the last day of April. Wow that went by fast. How was your month? Did you do anything new or exciting?
APRIL
A   April Showers Bring May Flowers Boy did it rain this month. I haven't kept track to see if it was an unusual rainfall number or not but it seemed like a lot.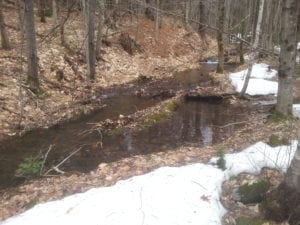 Amazon prime, Chronic Illness and being in a rural area makes shopping for our household and homestead needs much easier and sometimes less expensive when I figure in the savings in gas.
B      Blogging    & Blooming     I really enjoyed taking the time to write this month. I have met some wonderful fellow bloggers. My saying that keeps popping in my head is "Bloom Where You Are Planted"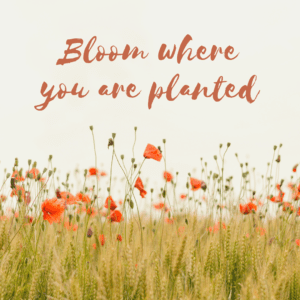 I was taking a picture of our tulips and it looks like the person in the background is a tulip in place of a head on a human body. Okay maybe wierd but I thought it was fun to look at.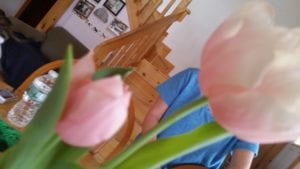 C     Chickens         We have some chicken babies in the brooder and a yard full of chickens who are just as happy to see the brighter longer days as I am.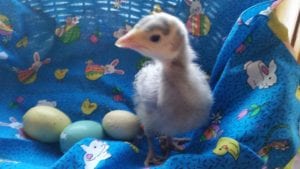 Okay so the above picture is really a turkey poult. It is one I hatched and s/he is the cutest thing.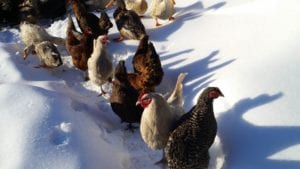 D     Depression ~ I wrote a post about depression and a list of tips to get you through one more day   
E-G
E      Easter   & Eggs or Easter Egger Chickens.   I love my colored eggs that my chickens give me. No cartons of all white or all brown. I am itching to get the Marans that lay the almost chocolate color egg.  My daughter set up an Easter Flash Sale in my Etsy shop.
E Ear Seeds~  I tried these for the first time to see if they were helpful. I did find some relief with my symptoms. This is the sticker they sent me that reminds me to listen to my body.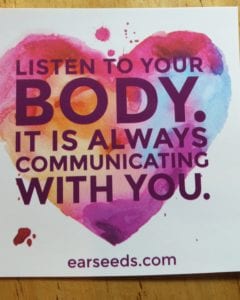 F     Frankie and Grace ( I know its supposed to be Grace & Frankie)  I binged on the show when I was having flare ups and needed to rest.Though I  am looking forward to season 6 in 2020 but am not going to wish time away. There is  plenty to occupy my time until the next season airs.
F  Family  I love my family. As a kid I never had goals other than being  a mother and wife. I love holidays that all six kids are here with us. It is crazy, chaotic and exhausting but at the same time it is a wonderful feeling.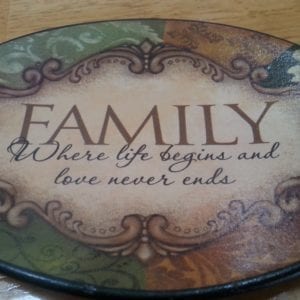 G      Grandchildren    I love this shirt it sums up my feelings exactly. I am greatly blessed with my husband, my children and my grandchildren. As well as the rest of my extended family.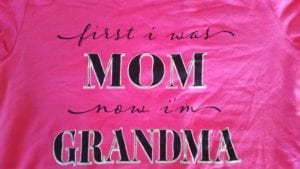 G Gluten Free  Though I wrote them in March and not April I wrote some posts about gluten free bread and another post about celiac disease awareness. I think that awareness is important so I am mentioning them here as the gluten free issue is something I deal with daily.
H-L
H     Harmony   Homestead Happenings again this post was written in the end of March but it still continues through April. New life of poultry and plants as well as planning to be more productive this year than we were last year.
I       Interests ~ I have so many interests I can get myself overwhelmed easily by starting too many projects at once. This winter I have been learning and experimenting with herbs and that continued through April.
J      Junk    Declutter Challenge~  I have been struggling but am committed to stop being a pack rat and declutter. I mean seriously declutter. Recently I was signed up for the declutter your scariest space challenge. I didn't get it completed on time but am not giving up. This is my scariest space.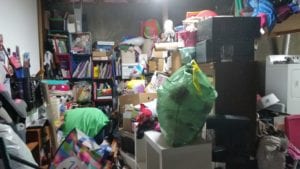 K    Kitchen   April seemed to spend a lot of time in the kitchen cooking or cleaning. I am working on reorganizing and simplifying it so I can be more productive and make more things from scratch.
L    Love  What can I say? Love is always important. So are lists List's are important.  Well for me anyway.  L is also for Laurie that is my real  name.
M-P
M   Minerals & Gems  My husband and I took the twins and went to a local college to view a mineral and gem show. All those pretty shiny rocks. The crowd though. I am not one who feel comfortable in huge crowds. It was crowded. But it was worth it to see everything.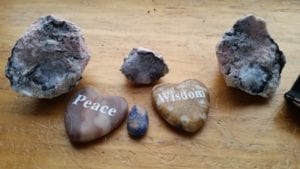 N  Nanomo  CampNanomo  I was invited and participated in online CampNanomo  online writers camp this month. It was fun.
O  Overwhelmed  I mentioned before I can get overwhelmed. It was a month where I felt that a lot. It means I need to re priortize my time and attention. I also need to make sure I am listening to my body and doing self care.
P     Pain &  Plants     Yea I know the two words don't necessarily go together but they were both words that I dealt with this month. We are trying to get our garden started and grow as much produce as we can this month. There is another P word Produce.  Pain is something I deal with pretty much daily some days are much harder than others. Being distracted with planting things and obsessing over chicken egg colors does help.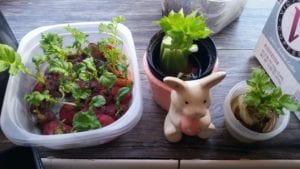 Q-S
Q     I could not think of another Q word except queen and  I didn't feel that applied. Though now that I am typing I think I will  use the word Quiet.  I am rarely alone so when I am I do absorb and appreciate the quiet silence.
R   Resource Parent This month my husband and I completed classes as part of the process to become licensed foster parents. They refer to us a a 'resource parent'.  We will be hopefully doing "respite" for other foster/resource parents who need it.
R   Rescue  We have been involved with animal rescue for years now. My daughter has been highly impacted by that and started Crafts 4 Rescues. She creates crafts and donates money to rescues.
S   Snow we finally had the last of the snow leave your yard.  I wasn't quite ready to have to focus on yard work yet. I was hoping to get more indoor work and projects done before the snow melted and another set of chores got added to the list. But now that it is gone I am happy that it is. It was a long cold winter. The longer days are good.
S~ Sunshine Blogger award. I received a message the other day that I was nominated for Sunshine Blogger Award. More about that coming in another post this week.
T-U
T  Teenage Twins  Have I mentioned that I have teenage twins in the house? I am blessed and some days I am bordering on insane. Sad though they are almost in their senior year of high school so I am wondering what it is going to be like when they have moved on with their lives and are not here to entertain me every day.
T~ Team Gluten Free  I am still helping to raise money for the Celiac Disease Foundation for research. I would really love to go to their convention in June. I just don't see it happening this year.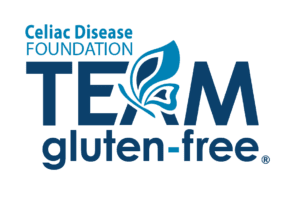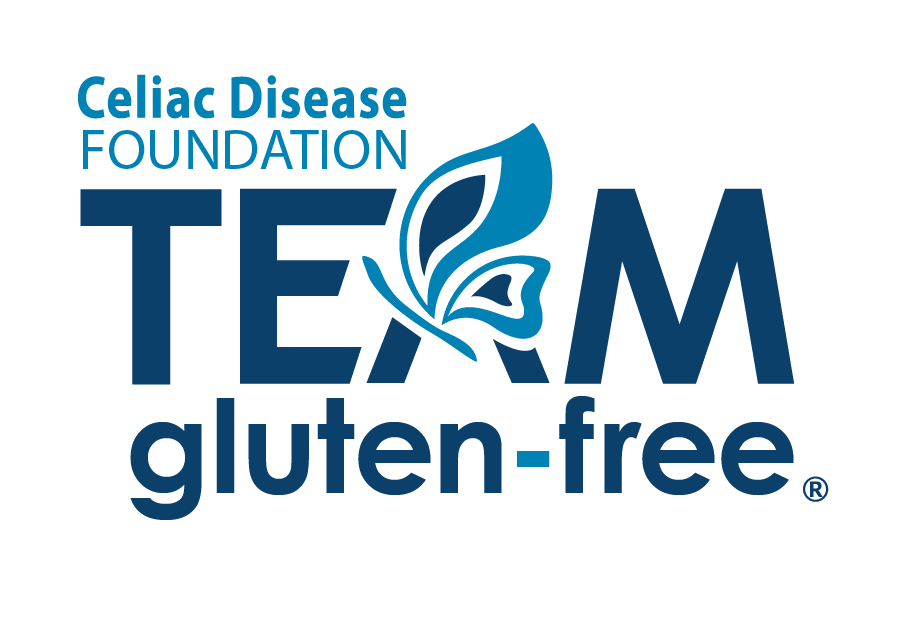 U  Umbrella ~  Though it rained a lot this month, I never did dig out my umbrella. Have you heard the saying  "Let A Smile Be Your Umbrella".  I try to smile at everyone I see when I am out and about. My goal is  to spread positivity and joy.  I want to make a difference in someone's day.
U Ultimate Bundles~ I was introduced to them at the end of March. I was able to get the Bloggers toolkit and at the moment am reading over everything in the Homemakers Bundle that is coming out tomorrow. Even though I have spent years reading tips and tricks on the web there are still a lot of new to me helpful hints in the bundle.
I am an affiliate for Ultimate Bundles if you would like to know more about becoming an affiliate you can do that here.
V-W
V   Vacation from School  In April the twins and my grandkids had vacation from school. It was so nice to spend more time with them and have a week off with a more relaxed schedule. We didn't do any trips we just enjoyed the down time.
V    vision  I use Vision in 2 ways one is in a blog post I wrote about the importance of having goals and a vision.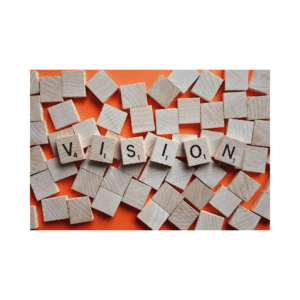 Vision 2~ Second I finally had a much needed eye exam this month. The good news is that my vision has changed but it is not from any major disease in my eyes.  They do believe my issues are due to a combination of things. One of the things they are investigating is Temporal Arteritis.
W Weekends I do enjoy more time with the family on weekends. They always seem too short though.  The weekends I mean  not the family members.
X-Z
X     Can I cheat here and say "Xhausted"   Living with chronic pain and invisible illness exhaustion is part of my normal life.  It is exhausting but I am determined to overcome it somehow.
Y      Yesterday… Yesterday is gone tomorrow is the future today is the present. Okay I might have butchered that saying but you get my point. I try very hard to live in the here and now. My present.  I didn't used to be that way. I always looked towards a better future or looked at things in my past. That just kept me stuck.
Z     Okay I was going to say Zebra but I couldn't see how Zebra fit into my April nor did Zoo. I asked my twins to name me some Z words I could use and one of them suggested Zest. I hope that means they think I am full of Zest… Or maybe they were just saying I needed to put soap on the grocery list?
I am linking up with Farm Fresh Tuesday. Come over and check it out