Edited 2020  To say School time may be looking very different for a lot of folks this year. Schooling 2020 – 2021 Year   What's Your Plan? Resources What are your plans? What are your top tips for those trying to decide or trying to prepare their child for the transitions ahead?
From Summer to School Time 5 Top Tips
Click To Tweet
Planning for Back to School time
I don't know about how it is going for you, but it seems summer has gone by in the blink of an eye. The other day I received reminders that it's time for back to school prep.
In a previous post earlier in the month I said "My summer so far has involved a lot of planning. Planning our vacation, planning my twins 17th birthday. Scheduling and planning doctor appointments."    The other day I received two thick packets in the mail and now it is time to plan for back to school for two seniors.
#BacktoSchool means textbooks, backpacks & new clothes.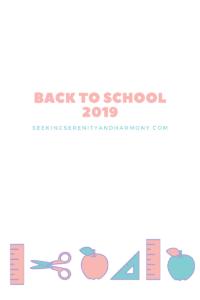 http://seekingserenityandharmony.com/2019/03/07/national-cereal-day-and-national-school-breakfast-week/+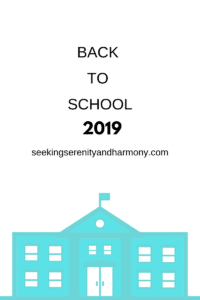 Recommended Reading: