recommended reading 2020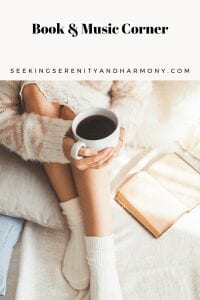 Some Recommended Reading
Bought-the-Farm Mystery (7 book series) Kindle Edition By Ellen Riggs
Mischief in Dog Town.

Also by the same author a book for Teen Girls Totally Me: The Teenage Girl's Survival Guide
You can read my review of Totally Me on Amazon.
This Cozy Bakery Maple Hills Mystery Box Set was a fun read. I couldn't put it down. I loved this book set so much . The stories were hard to put down. Just the right amount of suspense with a lot of comedy and fun, light reading.
Another fun Cozy author is Rosie A. Point.

I have been reading a series by ACF Bookens St. Marins Cozy Series  You can see my review for Bound to Execute here.  Here is the more recent one I read. Plotted For Murder.
I spent time this summer and fall checking off books in the Sandy Bay Cozy series by Amber Crewes
I listened on Audible to a thriller called Scratched Off 
Popular Books on Everyone's Wish List
If you're not familiar with Kindle Unlimited, it's essentially a Netflix for ebooks. Members of the program can read an unlimited amount of participating Kindle books for a flat monthly fee.

If you're a prolific reader always starting a new book, you should definitely check out Kindle Unlimited.
Cozy Mystery Reading Challenges 2020 Join Us on an Adventure
Into Journaling? I loved this journal I received as a gift