National Cereal Week
I found out through a Kellogg's ad that today is National Cereal Day. This is also National School Lunch Week ( March 4-8).  The ad mentioned how cereal has been a staple in our lives as breakfast during Saturday morning cartoons in our childhood through late night tv snacks as adults.  So I started thinking about my favorite childhood cereals. Do you remember if you had a favorite cereal? What was it??
After having to go gluten free due to celiac disease and  diet changes microscopic colitis I have had to give up some of my favorite cereals.   As a child my favorites I remember were Lucky Charms and Trix.
Interestingly after listing my two favorite childhood cereals, I found this General Mills blog article about Five beloved cereals then and now .
Trix and Lucky Charms are the first two on the list.  They had some interesting pictures of the cereal boxes then and now. It was an interesting contrast. Wheat Chex, Wheaties and Kix were the next 3.  I can eat most Chex cereals but not the ones that contain gluten any longer.   Kix was a cereal I was introduced to and was addicted to during pregnancy with one of my older children.   I often mixed Trix and Kix in my homemade snack mix.
For awhile my twins went through a phase of loving General Mills Tiny Toast. Thankfully it was a short phase.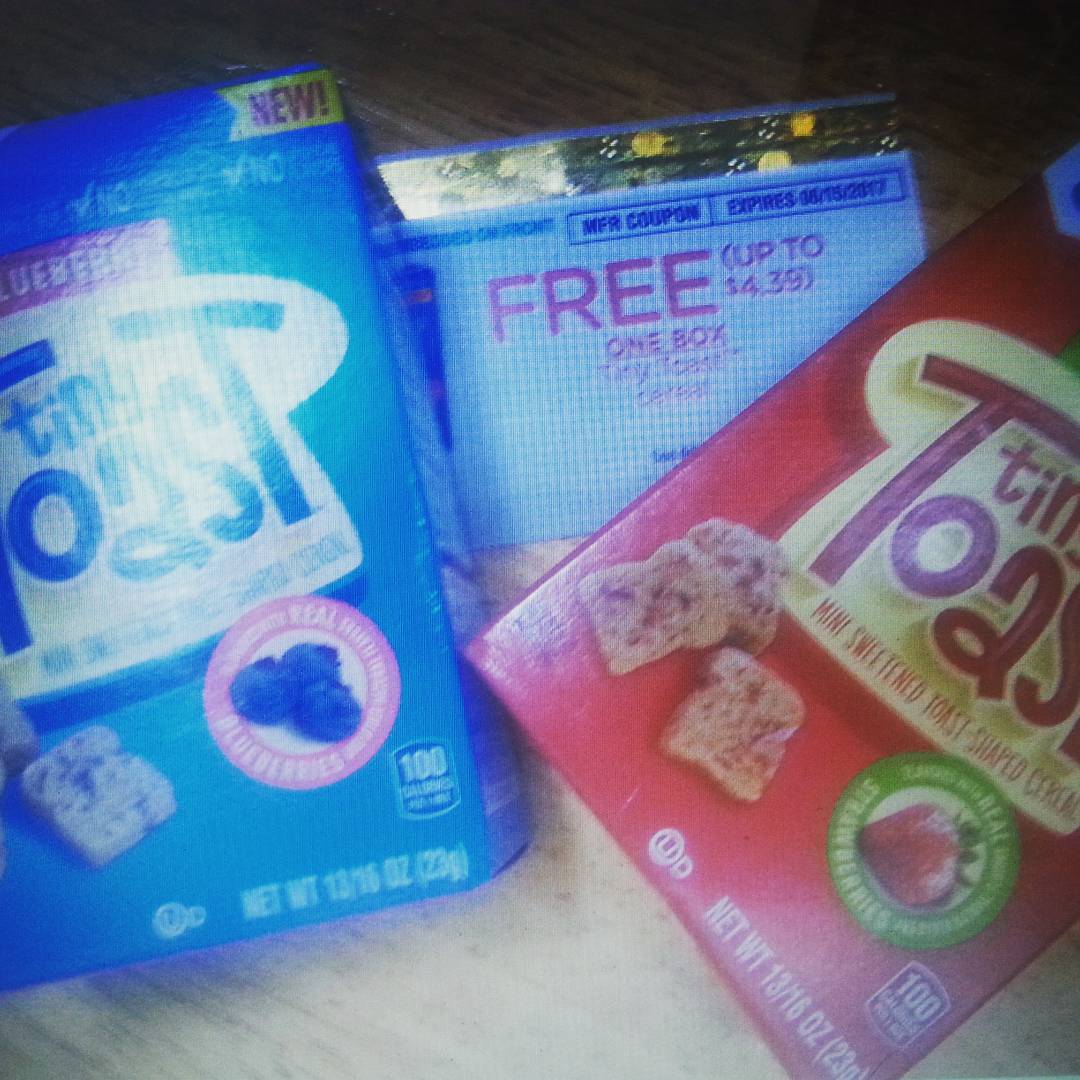 I rarely buy sugary cereals now unless  it is a treat. Well except when my husband sneaks his Coco & Fruity pebbles in the cart. 
Childhood Hunger: Statistics show that up to 3 million children in the United States go to school hungry and do not have the best nutritional start to their day. Kellogg's is raising money for the No Kid Hungry program. A few other sites to read more on childhood hunger are
WorldHunger.org and an article on childhood hunger in the U.S.A on  Mashable.com
What was or is your favorite cereal? What are your thoughts on childhood hunger? Feel free to leave your comments.