My Need To Live
A year ago today I published this post
on the My Need To Live Website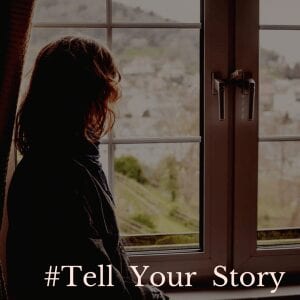 A lot has happened in the last year. Though I don't have anything that stands out in my mind before that Sunday in March when we were celebrating my grandaughter's birthday and we got the notifications that the state was pretty much going into shut down mode.
At least as far as all of our kids schools.  Thankfully my two seniors were already doing online virtual charter school. They did not deal with much of a transition. They did suffer the loss of a normal graduation and departure from high school.
Summer happened and then it was the beginning of another school year. It seems so weird to have spent the majority of this year with technology being such a big part of how we function.  Telehealth, Virtual school, Online shopping not such a big deal. Staying in touch with those we love and miss is even harder thanks to this pandemic. Video chatting is just not the same as visiting someone in person.
For someone who struggled with depression and mental health for many years this pandemic stress is making it a challenge to avoid falling down the rabbit hole again.  I've been getting requests to read and review books and that has been my escape when I need a break from reality. 
 Making sure I get proper sleep is key. I do notice it is more of a struggle when I slip and binge on my favorite comfort foods of chocolate and soda or other 'junk' food.
During this year and well any time really but especially now it is important you pay attention to your body and take care of yourself. If you feel yourself overwhelmed with anxiety or slipping into depression reach out to someone. Do not ignore it and hope it goes away. Definitely do not be ashamed of feeling that way. Just know there is hope and even when it doesn't feel like it there are people that care.
@MyNeedToLive    #TellYourStory