Gluten Free Bread Choices
The Beginning:
When I first was diagnosed with celiac disease finding things that tasted good was a lot harder than it is now.   Celiac was suspected in 2010 and confirmed in 2011. I wrote my first bread review in 2011 when choices were a lot slimmer. You can read that old post here.
Lets talk about gluten free bread choices and variety. There are 4 brands that I have purchased. which brand I pick up depends on which store I am at, if I have coupons and what the final price would be after the coupon. I like Schaer, Canyon Bakehouse, Rudi's, Udi's.  Someone recently bought me a loaf of Sam's white gluten free bread that I have never seen in Walmart so it must be only available at Sam's warehouse.
Canyon Bakehouse
I recently had 5 free loaves of Canyon Bakehouse thanks to them sending me VIP coupons.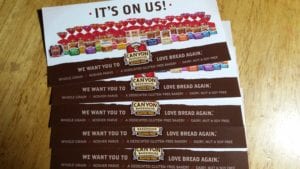 I bought the Sweet Hawaiian bread tonight,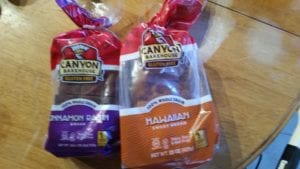 Previously I purchased the white bread, the 7 grain, multigrain, the cinnamon raisin.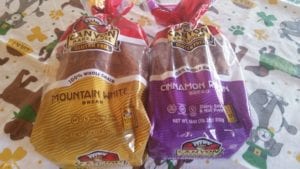 UDI's
Udi's I have eaten the white bread, the multi grain  and enjoyed them both. I did notice a size difference between Udi's and Canyon Bakehouse when I had a loaf of each. The Canyon Bakehouse slices are larger than the Udi's slices.
Schaer
This post was inspired because I received an email from Schaer today reminding me that this is National Nutrition Month and apparently it is Frozen Food Month as well.  I also didn't realize they have a medical team who helps out with the product research. I didn't realize how much information they have with up to date research on their website here.  According to the advertisement I got there should be a lot of new Schaer products appearing in store freezers.  I am going to be looking for the croissants and puff pastry dough.  They have a few Danish recipes on the website here. 
Shaer website also asks for folks to 'share their story'.
The timing was funny as I also received marketing emails from Udi's today. It was loaded with Spring recipes. Adorable little tea party treats. I have a rabbit tea party set. I plan on trying these for my granddaughter when Easter celebrations happen. On their website you can find yummy recipes for breakfast sliders, Strawberries and cream French toast and so much more yumminess.
Ways to save on gluten free bread
You can also usually find coupons to print for Udi's, Schaer and Canyon Bakehouse on their website. Every penny saved helps.
I also use Ibotta, Checkout51 and Fetch to help with my grocery savings. I frequently see Udi's in the savings offers.
Do you have any great gluten free products you must have?  I am always looking for new gluten free things to try.  Its important to keep things from getting boring by having the same old thing all the time.
Note: I am not an affiliate for any of the above mentioned companies. I did receive free bread coupons from Canyon Bakehouse after they read my previous blog post where I mentioned how much I enjoyed them and how so many of the types they listed on their website were not in my local stores.
May is Celiac Disease Awareness Month. I have committed to raising 150 by May 17th.