10 Best Gifts for dog lovers / Victoria's Gift Guide for Dog Lovers
Hello pawesome people, I'm Victoria from Crafts 4 Rescues and Sunflower Paws dog training and today I'm guest writing for Laurie. First I'm going to tell you a little about me I am a dog lover that trains dogs tricks. I also make human and dog accessories and donate 20% of the profits to animals in need.
I am writing a list of Gifts for Dog Lovers *Some of these gift ideas have codes which you can use to help me earn perks as a model for their company none of these companies sponsored this post*
Door Buddy Do you have dogs or babies and want your cats to be in separate rooms so your cat can have your own space but you also want the cats to be able to come and hang out with the family? I highly recommend door buddy.
They are amazing for cats like Pie and Mittens so they can have their own bathroom space/playroom to get away from the pups. https://www.thedoorbuddy.com/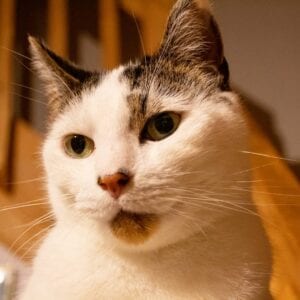 Eastern Eyes Design Want some art of your animals? You can get the cutest art of your pup over at Eastern Eyes Design. You can get anything from a cute sticker to a sculpture. They made my businesses logo and it came out so pretty. Ive also seen others turn the art they received into such great things (mugs,shirts,tote bags,canvases) and you can even use our code SUNFLOWERPAWS to save some money at checkout. https://www.etsy.com/shop/EasternEyesDesign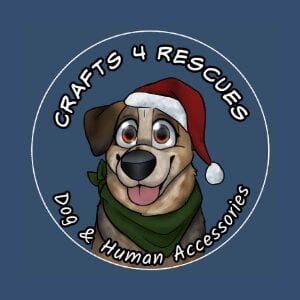 Grandma Lucy's these are Mya's favorite treats she would eat these all day if I let her.
So far we have tried blueberry,apple and pumpkin and Laurie has actually eaten a few too. These are a great gift option for those animal lovers out there.
Note from Laurie: These are gluten free and yummy human grade treats.
Pearl and Gi Designs is a dog and human accessory company that is perfect for any dogs clothing needs.you can find bandanas,scarves,collars,vests & more. They have great gifts for dog lovers I have ordered bandanas,scrunchies and a scarf and my favorite "moo" collar is from there !
You can use code MYADESIGNS to save money.https://www.etsy.com/shop/PearlandGiDesigns
Scrubby Bath I got to try Scrubby Bath for free and then I ended up really loving the product.

I have used this on Mya and Dodger and they both love getting a bath this way and it's way better than putting them in the tub and using soap that way. There is a lot less mess and Dodger hates water but he actually loved us using a Scrubby Bath mitten.
The missing link is mya's favorite dental treat. I love them because they are not just good at cleaning dogs teeth they also are really healthy for your pup.
WistfulStudio I love their bandanas and stickers their bandanas are handmade and most of their designs are drawings that Gwyneth made. My favorite sticker is their cinna pup sticker it is so cute and even if your friend doesn't have a pup these stickers are sure to brighten their day.
https://www.etsy.com/shop/WistfulStudio
Dont forget to check  out my shop Crafts 4 Rescues for gifts for dog lovers we donate 20% to animals in need
https://crafts4rescues.square.site/ and use code BlackFriday [20% off and a free bandana when you use the code BlackFriday  Nov 27-Nov 30 ]
Related:
Wagalot Review By Crafts 4 Rescues
Lupine Review by Crafts 4 Rescues
Shop Lupine products on Amazon
How To Be An Advocate And Help Animals
Guest Post by Rescue Dog Productions Review of Sea Jerky for Dogs
2 Two Rescues Co Review by Rescue Dog Productions
Choosing A Dog 3 ways to Help Rescue Dogs
2019 Herding Ball Reviews: Fun Facts: What, Why, How
NutriChomps: The Case for No Rawhide Dog Chews
Author Victoria  Edited by Laurie