Five Minute Friday: Distant
This post was inspired by Five Minute Friday's word prompt of the week.
In the Five minute Friday linkup we set a timer for 5 minutes and free write about the word prompt,then share.
This week the prompt is distant. The word can be used in different ways. It can be describing a time, a feeling or a view or so many more ways it can be used.
In the image above you can see the mountains off in the distant view of the lake.  I don't know about you but I love the views of sunsets, sunrises and mountains across the lake. Or at any time really. The view is always changing. It never stays exactly the same from moment to moment.
When I first hear the word distant I think of a time far away or trying to look at a view that is far away. What is the first thought that pops in your head when you hear the word? Feel free to answer in the comments section.
When I was at the worst part of my depression years ago I was always looking into the distance. I was unable to enjoy the time I was in because I was always looking into the distance looking for something else. Something more, Something better. I was looking for that light at the end of the tunnel and hoping it was an exit and not an oncoming train. Can you relate?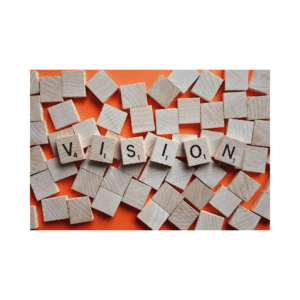 Tonight on July 19th we will be going to a celebration of Apollo 11's 50th Anniversary. That is a distant memory for me. I was about 5 years old. Thinking back to that distant past it seems those days life was so different than it is now.
What is your earliest age that you have memories of? Do you have an early memory of a historical event? What is your earliest memory of milestones such as going to a theater for the first time? It is amazing how I can forget what I was doing a minute ago but remember something from fifty years ago.
It was a simpler time of life so they say. Yet it was a time without so many  of the conveniences that we have now. In that sense they had to do a lot more hard work without all the advanced technology and conveniences we have.
Distant is also an emotion, feeling far away or removed from other people. I struggle to be social. I want to be more of a butterfly and less of a wallflower. I am crawling out of my comfort zone more often lately. I want to grow and blossom and not stay isolated.
People refer to distant relatives meaning far away on the family tree not necessarily meaning distant in emotions. There can be family members close on the family tree that are seeing much further away because of distant emotions.
What I have learned from myself while writing this post is that I want to be more focused on the present and not looking off into the past with regrets or towards the future thinking it is going to be better than now. I need to focus on today and live the life I have now. As the saying goes I need to bloom where I am planted.
I am curious. What does the word distant mean to you? What does it make you think of ? Or tell me your favorite distant scenic view in the comments.
I am linking up at Five Minute Friday and Happiness Is Homemade.
You can find some of my previous Five Minute Friday posts here.
#FMF