Festive 4th Gluten & Dairy Free Treats
I made these festive gluten and dairy free treats for the 4th of July. Though they could be made any time there is a patriotic celebration in the U.S. A. You could also change up the sprinkles to a color scheme for a different celebration.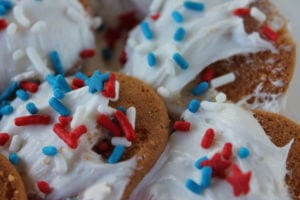 KinniKinnick Gluten and Dairy Free Vanilla wafers
Pillsbury Funfetti vanilla frosting with red, white and blue jimmies.
Glutino Gluten and Dairy free pretzels
dipped in Pillsbury Vanilla Funfetti frosting with red white and blue sprinkles.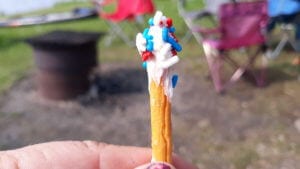 If you are looking for more posts on Celiac Disease and gluten free check here
http://seekingserenityandharmony.com/2011/09/13/gluten-free-living-my-first-review-for-you-3/
http://seekingserenityandharmony.com/2019/03/29/gluten-free-bread-choices-and-variety/
http://seekingserenityandharmony.com/2019/03/27/8-truths-about-celiac-disease-that-everyone-should-know/
Linking up at Farm Fresh Tuesdays
And
I just realized this marks my 100th post on my blog. #Celebration
Check Out Ultimate Bundles!!!

I'm linking up with Pin Junkies Pin Party #324