How Design Bundles Makes Life Simpler
Have you heard of Design Bundles .net? Do you like to design graphics? It was just in the last year that I discovered how easy it is to find and use these bundles of pre designed graphics.
A busy mom often feels like there is never enough time in a day for the things that need to be done. Between laundry, dishes, meal planning and the basics of running a house the to do list is long.
When you want to take time to design and create using a site like Design Bundles is a necessity. Being able to download and use bundles of designs saves time so you can spend  more time creating.  Don't forget to check for the frequent freebies and save money as well as time.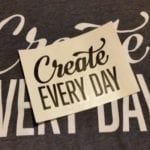 I go check Design Bundles out for ideas when designing graphics for my blog or social media posts. It is so much easier with a site like Design Bundles. It saves me a lot of time and that is important to me.
Downloading SVG files makes life a lot easier.  The funny thing is that a year ago I didn't know what an SVG file was. SVG file stands for Scalable Vector  Graphics. Now I wish I had found things like this earlier. I could have saved so much more time.
This spring I became obsessed with black and white floral designs to use in my creating endeavors. This flowers svg  is an example of one that I found for free on Design Bundles.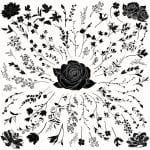 Yes they always have freebies and I have never been disappointed.  There are so many things I have done and so many more that I still want to do. They provide a creative use license with each bundle. There are so many bundles available for such a large variety of themes.
The things I would do and have done with this floral image itself are print it out and hang in on a wall after framing it with a black frame.  It could be used by printing out and using as a cover to a personal journal. I am going to print this in reverse and use it for drawing, coloring and painting as a de-stress activity.
The above  arrow svg  image that I purchased is going to be used in so many ways. I plan to use this arrows and feathers svg  to design a new Seeking Serenity and Harmony graphic.   I also plan to print out  copies of the feathers and make some poultry themed art to brighten my office space.  I will also share some with the children in the house so they can create a cut and past art piece for me to hang in the office with my own.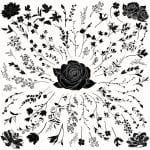 Designing is easy  SVG  Files when creating with the Cricut. My daughter uses these as  add on's for clothing that she sells in her Etsy shop.
Since the pandemic we have found ourselves doing a lot more arts and crafts for fun as well as for sale. Arts and crafts is something we always 'loved to do but never seemed to have enough time. Now we often do things like create art out of the above image of the feather and arrows graphic.
I've read that expressing our creativity and doing things like creating art are helpful to decrease stress levels. I have found that very true the last few months since the country basically shut down in March. We have been taking more time to read, draw, paint and play board games together.
There are a lot of designs that would be adorable for creating cards or note cards to send out to friends and family.  During this time of social distancing keeping in touch is more important than ever.
There was an adorable sloth graphic that I spotted as well as floral and many other animals. These would make cute wall art for a child's room or home school corner.
Have you used Design Bundles before? Do you usually check out pre made graphics and designs? Or would you rather create your own from scratch?
Sometimes for me, visiting sites like this are similar to the Pokemon slogan "Gotta Catch em all". What I mean is I start browsing and before I know it I feel like " I gotta download them all!" Do you have something coming up that you need graphics for? Are you just looking for something fun to be creative and destress?
What are you waiting for? Go check out Design Bundles now!!
Here is a post about several of the best design blogs for you to check out to get more ideas and resources.