Photo Credit Sunflower Paws Photography
                 Crafts 4 Rescues Customized Dog Ear Sticker Review 
Photo Credit Sunflower Paws Photography
I've previously written about Crafts 4 Rescues, If you'd like to read those earlier posts, I have attached them to the bottom of this post.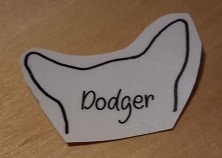 Original photo of item by me
Photo Credit Sunflower Paws Photography
Today I am writing a review on Crafts 4 Rescues Customized Dog Ear Stickers. Since this product was customized I thought it would probably take the company awhile to get my sticker made. However, this product was made and shipped quickly. I loved how the sticker looked as It looks just like my dog Dodger's ears. The sticker was adorable and went nicely on my laptop just as I was hoping it would.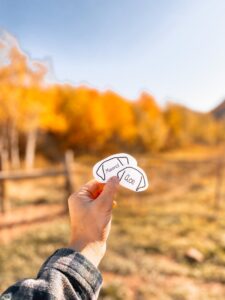 Photo Credit: Life with labs
These stickers are 5$ plus shipping and while prices on the stickers may change, I think that it is still an amazing product. However, the best part is that they donate 20% of profits to animals in need and have already donated over 200$ to various animal rescues.
Photo Credit: Life with labs
This product was given to me for free in exchange for my honest opinion on this product. 
If you know someone who would love to get this for their own dog or of a friend's dog, let them know they can use code harmony to save 15% on their next  order. 
Photo Credit: Life with labs
Let Me Introduce You To Pixel Pets
Lupine Review by Crafts 4 Rescues