Resources and Tools that help when building a blog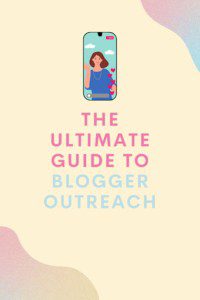 Join the

Get Blogged ultimate blogger outreach platform

for free today

Blogger Outreach – Get Blogged
    http://collab.seekingserenityandharmony.com/

Whether you are blogging for fun or business building and running a blog takes time. Well here it is  a new year and time to review and renew to make 2020 a successful year in business and blogging.  My goal is to share new helpful tools with you as I find them.
Tools to Boost Blogging  Productivity
Are  you struggling to get it all done? Multitasking with too many tabs open on your computer and in your brain? I know I am.
Let me tell you about at least 10 Favorite Blogging and productivity  tools.
1) Cara Harvey. She has quite a few free helpful sources on time and money management. I took organizing your life with Trello  I can not believe how much I can organize with Trello. Why did I wait so long?
There are so many resources to help you boost blogging productivity. This page will be a work in progress as I find more and update.I have found so many helpful sources and a lot of them were free!
Canva~   great free tool for making graphics
Constant Contact
ConvertKit  I loved the free T shirt and sticker they sent me that said "Create Everyday". 
I've been using ConvertKit   to build new forms and landing pages.
Creative Market~  6 free graphics emailed every Monday.
Creative Fabrica.com
Linktree
MailChimp
Mailer Lite
Pinterest.com
Rank Math is my favorite SEO plug in. I was liking  Squirrely a lot but I stopped using it because it was causing problems on my site with compatability and heavy load.
Tailwind( Affiliate Link) Using my link you can get a free month of Tailwind Plus.
productivity apps  G0ogle drive, Google calendar and Trello.
Word Press (Affiliate Link) I love the ease of using word press. org
Jet Pack (Affiliate Link)
Host Gator
Shortpixel for image compression
You are going to come across a lot of new terms if you are just venturing into the world of running a blog. Terms like domain authority, pingbacks, trackbacks and I am still looking through courses to understand it all.
imarkinteractive.com has a course called understanding wordpress 
SEO: Squirlly, Rank Math, Yoast,
Legally Blogs: Free Legal Course For Bloggers & FREE GDPR BLOG COURSE
Chelsea Clarke Her Paper Route . Com  Has so much educational and helpful blogging information.
TracieFobes.com is highly recommended for blogging education
Neil Patel
Facebook blogging groups are another great place. Some are more for beginner bloggers and there are some aimed at more established bloggers.
https://doitscared.com   Ruth Soukup has been a big part of my blogging education. I started out in one of her blogging bootcamps last year and learned a lot.  One of my favorite resources of hers is her focus on not letting fear hold you back.
This year I am keeping life a bit more organized with my first year of using a Living Well Planner.  I love how the beginning of each month starts off with goal setting.
Ultimate Bundles has a Bloggers Toolkit Bundle each year. They also have many other great bundles to help with Homemaking, Wellness, Productivity and so much more. Find out what the current bundles are here.
Get a free month of Tailwind Plus by joining Tailwind Through This Link https://www.tailwindapp.com/i/SeekingSerenityNHarmony