Another. I am not going to let another week go by that I miss out on completing a post for Five Minute Friday.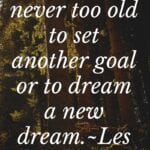 This week is another week of staying home during our states stay at home mandate. It seems to be the perfect time to stay home since my car decided it was time to take its own vacation.  This week is school vacation for the 3 kids that are at home.  I was hoping to use this week to plan and prep to be more organized when we go back to virtual school on Monday.
Then when I get this post finished I need to get to work catching up on the April A to Z blog Challenge posts.
I have not got as much done as I would have liked but I do feel like I am gaining ground. I received another box of books to read and review for a publishing company. A few of them fit right in with the issues we are working on at home. Sleep difficulties, sensory issues and anxiety are all issues that we are dealing with in our house and several of the books look like they will be helpful.
Well my 5 minute timer just went off so I will end here. …
How are YOU doing during this pandemic? How is your mental health?  Read any good books lately?