I am putting together this post especially for the Farm Fresh Linkup this week. I love the idea of celebrating autumn and maple. I guess I never really thought about maple as fall related. I associate it with spring when the sap starts running and we attempt to make our own homemade maple syrup. As I mentioned in my goals posts this year we are trying to do more of making our own food.
I have this list on Amazon that I keep of Maple Syrup Making Supplies
Then I realized that so many of the leaves are maple colored. There is a fall foliage challenge I am participating in.
Recommended Fall activities
First Make your autumn/ fall bucket list!!! Or just click my link and grab the one I have created and edit it to your own taste.
Click To Tweet
Here are a few bucket list posts I have come across lately..
Readers Digest Fall Bucket List
I wonder if anyone makes a list that goes above 107 ideas? There are so many things that can be added to your bucket list.
Seeking Serenity and Harmony is a participant in the Amazon Services LLC Associates Program, an affiliate advertising program designed to provide a means for sites to earn advertising fees by advertising and linking to amazon.com

Amazon Great Fall Reads
Autumn Video & Music
I loved this post, I wish I was organized enough to make my decor look that put together.
Pins featuring Fall, Autumn, Maple, Halloween, Thanksgiving, Gratitude and more great recipes.
Look at these great ideas  for cupcakes https://notsocraftymommablog.com/2019/09/20/fall-baking-ideas/
Today I am working on a stuffed pattypan squash recipe. There were so many recipes on the internet to choose from. I am taking ideas from different ones and creating my own. We have two food sensitivities I have to watch out for and most of the recipes contained either gluten or dairy. Post coming soon with the results.
My Fav Tweets on Autumn Equinox
Not fall, it was spring but the above fall video made me want to share my video of our brook.
Then when I was at youtube getting the link for that I found this crazy fall scarecrow video I had made one day for fun.
Autumn Decor on Amazon
Related Posts
My posts mentioning Maple
https://seekingserenityandharmony.com/2019/03/09/maple-syrup-time-to-tap-thosetrees/
https://seekingserenityandharmony.com/2018/03/25/spring-is-in-the-air/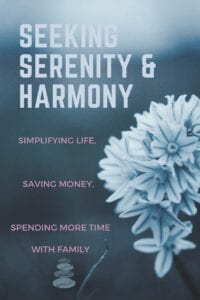 Check out my blog in mid October to see all the guest posts I have going on while I am laid up.
  Be sure to check out the other great posts on Farm Fresh Tuesday.
Get a free month of Tailwind Plus by joining Tailwind Through This Link https://www.tailwindapp.com/i/SeekingSerenityNHarmony
This post is also linked up at https://simplelifemom.com/2019/09/24/homestead-blog-hop-257/